EnChroma Colour Accessibility Program™
The EnChroma Colour Accessibility Program helps organizations such as schools, museums, libraries, parks, universities, tourism departments, businesses and others accommodate the needs of the colour blind through accessible design, user experience and becoming part of our EnChroma glasses loaner program so colour blind people can more fully participate in life's colourful experiences and overcome obstacles at school, work and in daily life. Over 200 organizations around the world currently participate and have seen significant success in both raising awareness of the condition and making their organizations more accessible to the colour blind. As part of our commitment to making the world colour blind accessible, we donate a pair of glasses to your organization for every pair you buy! For less than $600, a kit of our glasses can improve accessibility and inclusion for students, visitors and employees.
For less than $600, a kit of our glasses can improve accessibility and inclusion for students, visitors or employees.
We donate a pair of glasses to your organization for every pair you buy!
What Does Colour Blindness Look Like?
Directions: Toggle to reveal what colour blindness looks likes compared to normal vision.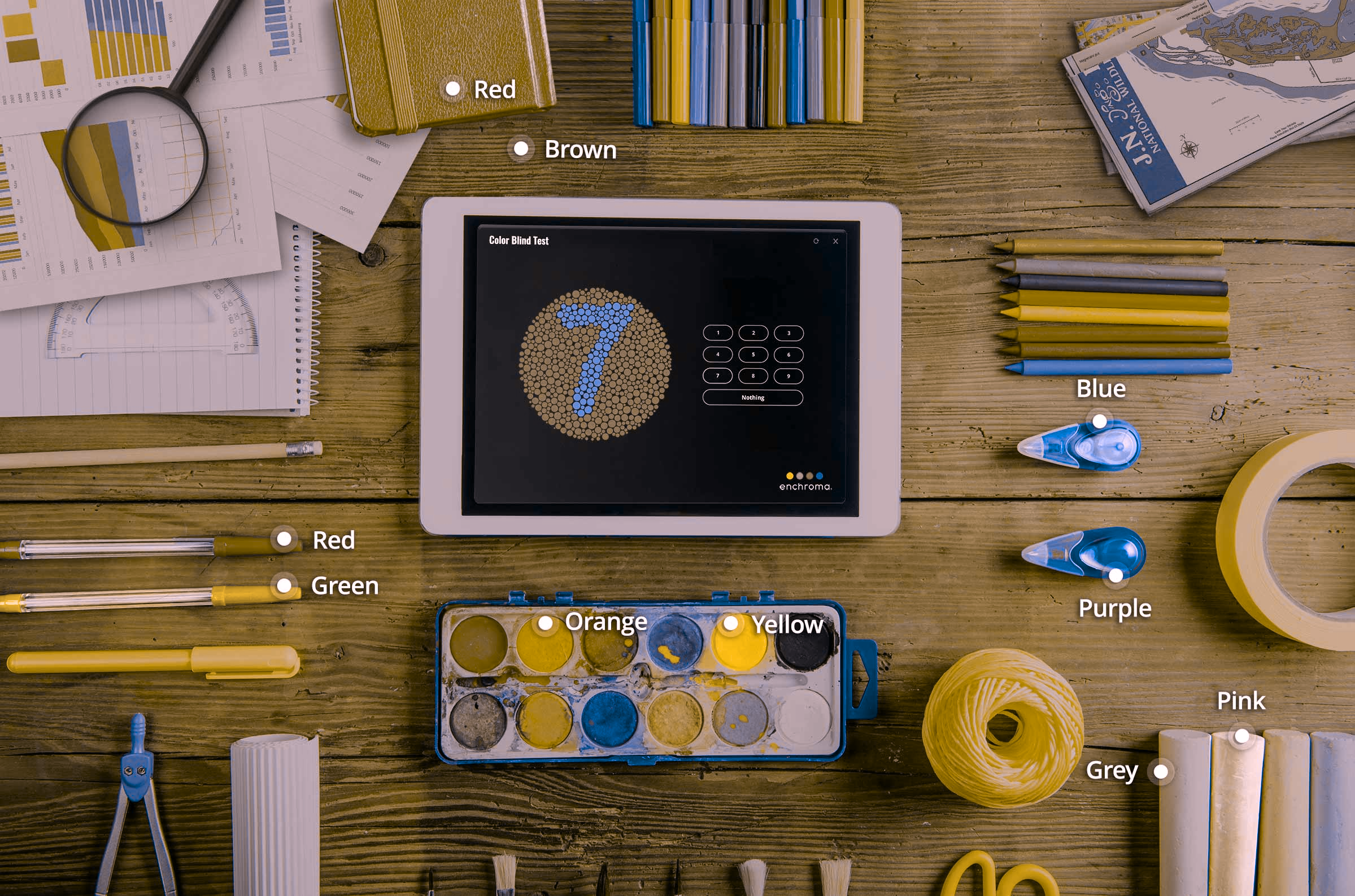 Colour Blind Vision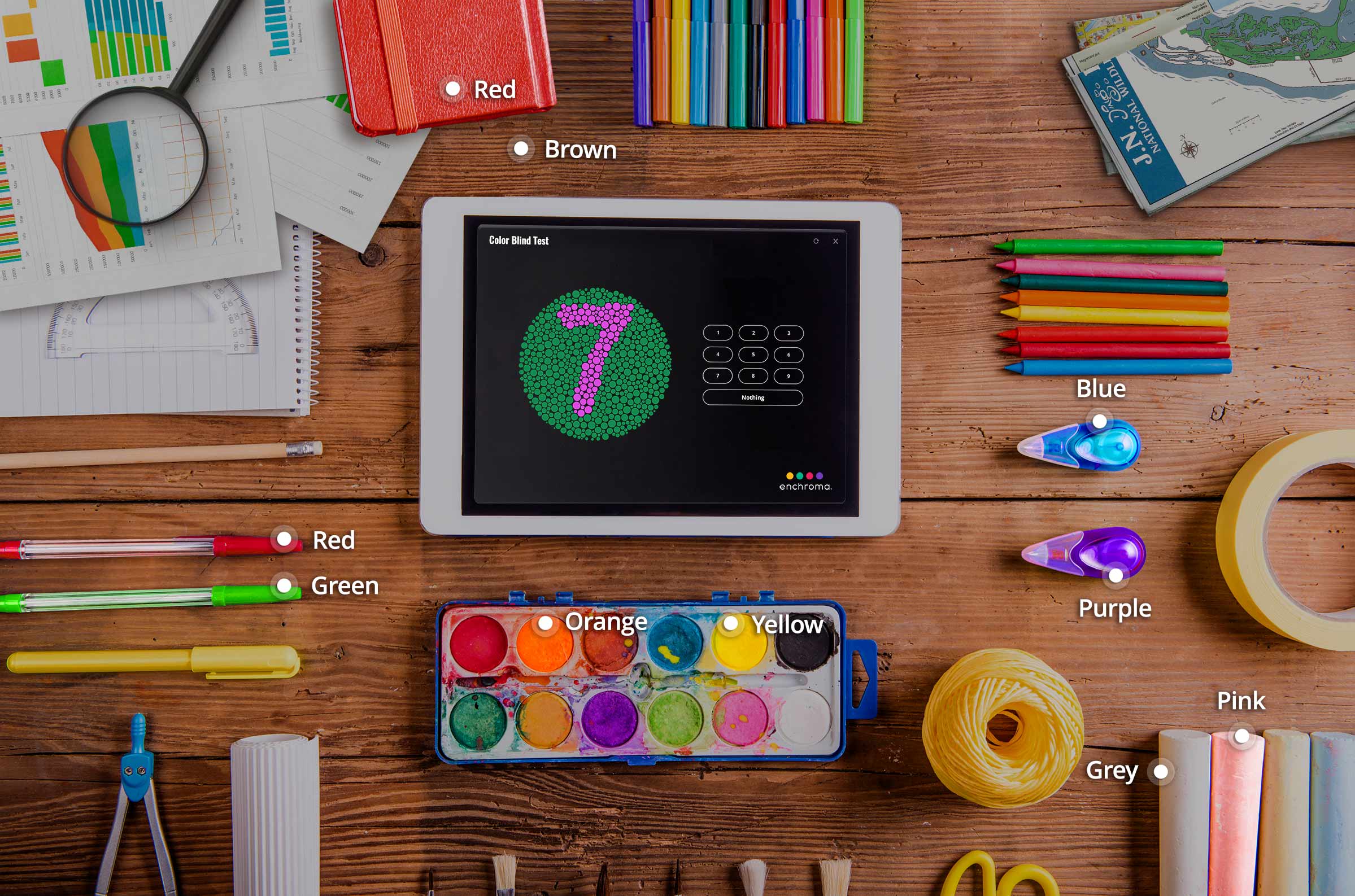 With EnChroma Glasses
Colour Accessibility Program Participants
+
Colour Blindness Awareness Month 2023 Partners

During the month of September, we sponsor Colour Blindness Awareness Month to raise awareness of the challenges, big and small, faced by the 350 million people worldwide with colour vision deficiencies. We'd like to thank our 2023 CBAM participants for getting the word out within their organizations and through the social media and marketing efforts. Together, with our growing community of supporters, we endeavor to create a world where everyone can fully engage with the colourful tapestry of life.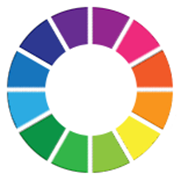 See The Impact of Colour
Elevating the human experience by making vibrant colour accessible to all through lens innovation is what motivates us at EnChroma. We partnered with Tennessee Tourism to install Special Scenic Viewers at 13 State Parks.
Be Kind, Be Accessible
Take part in any of our accessibility initiatives and show the colour blind you care about them.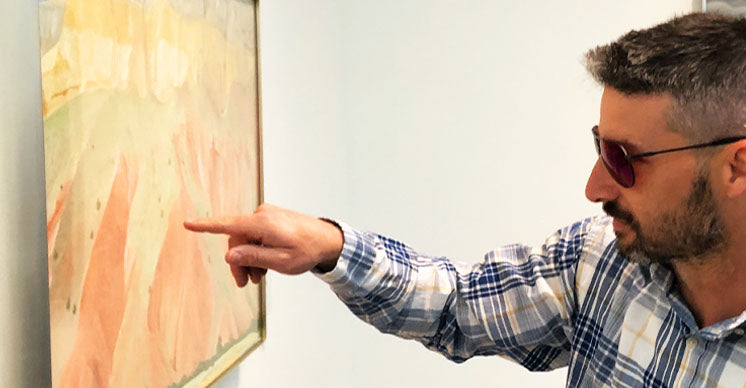 Colour Blind Glasses Loaner Program
More Joy for More Visitors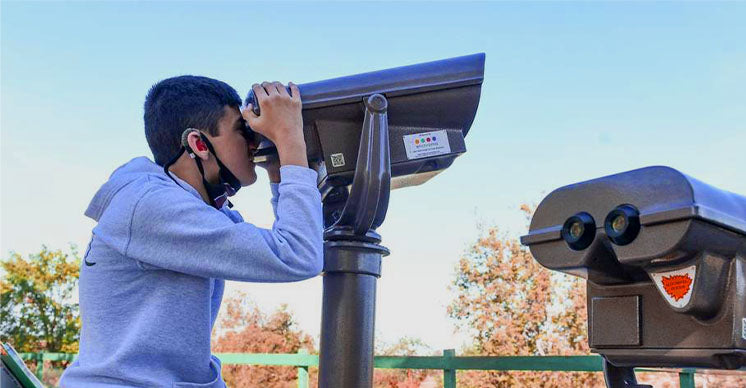 Colour Blind Enabled Scenic Viewer
Natural Wonders, Made More Colourful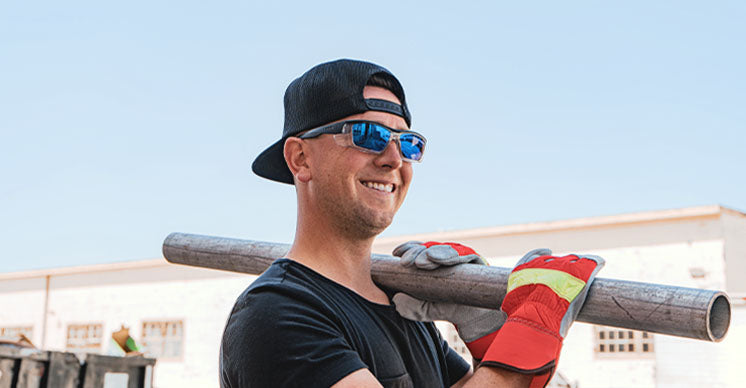 Colour Blind Employee Accommodation Program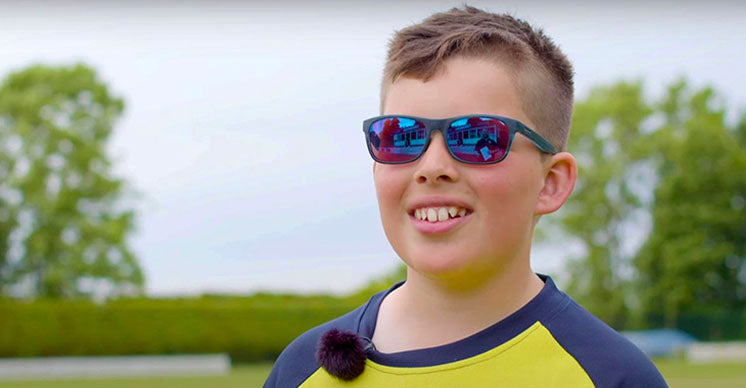 Colour Blind Student Enablement Program
Increase Learning Opportunities and Potential
See All Colour Accessibility Participants
Find A Location Near You!
Georgia O'Keeffe Museum, NM
Centre Pompidou, Paris, France
Van Gogh Museum, Amsterdam, The Netherlands
Gallerie d'Italia, Milan, Italy
Museum of Contemporary Art, Chicago, IL
U.S. Botanic Garden, Washington, DC
Nelson-Atkins Museum of Art, MO
Crystal Bridges Museum of American Art, AR
Museum of Contemporary Art Denver, CO
Birmingham of Museum Art, Birmingham, AL
Albrecht-Kemper Museum of Art, St. Joseph's, MO 
Chau Chak Wing Museum, Australia
The Eric Carle Museum of Picture Book Art, Amherst, MA
Museum of Fine Arts in St. Petersburg, FL 
Springfield Art Museum, MO
Centraal Museum Utrecht, The Netherlands
Lawrence Hall of Science, CA
University of Oklahoma Bob Jones Museum of Art, OK
Mesa Contemporary Arts Museum, AZ
Cooper-Hewitt Smithsonian Design Museum, NY
DePaul Art Museum, IL
Shelburne Museum, VT
Littleton Museum, Littleton CO
Chabot Space & Science Center, CA
Flint Art Institute, MI
Rhode Island School of Design, RI
Owens Art Gallery, Mount Allison University, Canada
Ashland Gallery, AL
National Museum of Wildlife Art of the United States, WY
Cantigny Park, IL
Appleton Museum of Art, College of Central Florida, FL
Tempe Center for the Arts, Tempe, AZ
Spiva Center for the Arts, MO
Meadows Museum, Southern Methodist University, TX
JFK Special Warfare Museum, NC
Mulvane Art Museum, University of Washburn, KS
The Corning Museum of Glass, NY
P-galleria, Finland
Ventura Botanical Gardens, CA
Chicago Museum of Science and Industry, IL
The Art of the Brick, CA
The Art of the Brick, IL
John G. Shedd Aquarium, IL
NEWSEUM, DC
Carolyn Campagna Kleefeld Contemporary Art Museum, California State University Long Beach, CA
Science Museum Oklahoma, OK
i.d.e.a. Museum, AZ
Dallas Museum of Art, TX
Chihuly Garden and Glass, Seattle, WA
National Nordic Museum, Seattle, WA
Bainbridge Island Museum of Art, Bainbridge Island, WA
Ogden Museum of Southern Art, New Orleans, LA
Arkansas Museum of Fine Arts, Little Rock, AR
Museum of Glass, Tacoma, WA
Stonington Gallery, Seattle, WA
Lino Tagliapietra Inc., Murano, Italy & Seattle, WA
Port of Seattle, Seattle, WA
METHOD Gallery, Seattle, WA
Schack Art Center, Everett, WA
Art by Fire, Issaquah, WA
Bainbridge Arts & Crafts, Bainbridge Island, WA
Seattle Glassblowing Studio, Seattle, WA
The EN, Seattle, WA
Shoreline Public Art, Shoreline, WA
Glasshouse, Seattle, WA
Bainbridge Artisan Resource Network, Bainbridge Island, WA
Blowing Sands, Seattle, WA
Sharlot Hall Museum, Prescott, IL
Phippen Museum, Prescott, IL
Museum of Indigenous People, Prescott, IL
Prescott Western Heritage Center, Prescott, IL
Granite Mountain Interagency Hotshot Crew Learning & Tribute Center, Prescott, IL
Carol Milne, LLC., Seattle, WA
Velvet Nugget Studios, Seattle, WA
Radiant Neon, Seattle WA
Illuminata Art Glass Design, Seattle, WA
Richard Royal Studio, Seattle, WA
Bazzaz Glass, Seattle, WA
Misoda Glass, Seattle, WA
Martin Blank, Seattle, WA
Dave Walters, Seattle, WA
Sean Hennessey, Seattle, WA
State & Federal Parks, Attractions

JN "Ding" Darling National Wildlife Refuge, US Fish & Wildlife Service, FL
Tennessee Tourism (13 locations), TN
Parco Nazionale della Maiella, Italy
National Park Service, Catoctin Mountain Park, MD
US Fish & Wildlife Service, Detroit River International Wildlife Refuge, MI
Preservation Parks of Delaware County, OH
Amicalola Falls State Park, GA 
City of Sandy, OR
Art of Life Cancer Foundation, CA
Ludington State Park, MI
Buffalo Trace Distillery, KY
USACE Bonneville Lock & Dam, OR
Porcupine Mountains Wilderness State Park, MI
Saskatchewan River bank, Canada
City of Milledgeville, GA
City of Ludington, MI
Powell Township, MI
William G. Milliken State Park, Detroit, MI
Preservation Parks of Delaware County, OH
Downers Grove Public Library, IL
Anythink Libraries, CO
St. John's County Public Libraries, FL
Ann Arbor District Library, MI
Tennessee State Library & Archives, Nashville, TN
Johnson County Public Library, IN
Berks County Libraries, PA
San Juan Islands Library, WA
Southbridge MA Public Library, MA
Sussex County Library, NJ
Glen Ridge Public Library, NJ
Alexandrian Public Library, IN
Bath County Memorial Library, KY
Wilmette Public Library, IN
Cary Memorial Library, MA
Nahant Public Library, MA
Leominster Public Library, MA
Clinton-Macomb Public Library, MI
Arlington Heights Memorial Library, IL
Evansville Vanderburgh Public Library, IN
Klau Library, OH
St. Joseph Public Library, MO
New York Public Library, NY
E Louise Childs Memorial Branch, Stanhope, NJ
Prescott Public Library, Prescott, IL
L.E. Phillips Memorial Public Library, Eau Claire, WI
Prescott Public Library, Prescott, IL
L.E. Phillips Memorial Public Library, Eau Claire, WI
Travel & Tourism Organizations

Tennessee Tourism, TN
Visit Seattle, WA
Travel Yukon, Canada
Yukon Visitor Information Centre, Yukon, Canada
Prescott Chamber of Commerce & Visitor Information Center, Prescott, IL
Boréale Explorers, Whitehorse, Yukon, Canada
EPIC NORTH Tour Experiences, Whitehorse, Yukon, Canada
Inn on the Lake, Whitehorse, Yukon, Canada
Northern Lights Resort & Spa, Whitehorse, Yukon, Canada
Northern Tales Travel Services, Whitehorse, Yukon, Canada
SoulFly Experiences, Inuvik, Northwest Territories, Canada
Southern Lakes Resort, Tagish, Yukon, Canada
Mount Logan EcoLodge, Haines Junction, Yukon, Canada
Prescott Chamber of Commerce & Visitor Information Center, Prescott, IL
Lakeview Public Schools, MN
Kalkaska School District, MI
Adams Elementary School, MN
Kirksville High School, MO
Central High School, IL
ACS International School, UK
Kings Consolidated School District, IL
Lake Forest Middle School, TN
Madison-Grant United School Corp, IN
New London School District, WI
Rio Rancho Public Schools, NM
Rivercrest Schools, AR
La Châtaigneraie, Switzerland
Hennessey Public Schools, OK
Sheboygan Area School District, WI
San Gabriel Unified School District, CA
Southland School District, MN
Ponaganset High School, RI
Hudson Prairie Elementary, WI
Edinburg C.I.S.D., TX
Marquette Area Public Schools, MI
Mt Vernon Enola School District, AR
Welsh High School, LA
Souderton Area School District, PA
Boston University, MA
North Carolina State University, NC
University of Hamburg, Germany
University of North Carolina, Chapel Hill, NC
Alfred University, NY
Oklahoma State University, ABLE Tech Seretean Wellness Center, OK
Penn State University, PA
Edward Via College of Osteopathic Medicine, University of Louisiana Monroe, Monroe, LA
Mississippi State University, Starkville, MS
Motlow State Community College, TN
University of Idaho, Assistive Technology Department, ID
River Parishes Community College, Gonzales, LA
Long Beach City College, Long Beach, CA
Morningside University Art Department, IA
Lincoln Trail College, IL
RWTH Aachen University, Aachen, Germany
Lions Clubs North Carolina (all 5 districts), NC
Kiwanis Club of Findlay, OH
New Mexico Lions, Operations Kids Sight, NM
CommYounity, FL
Illinois Assistive Technology Program, IL
Adams Lions Club, Adams, MN
Afton Bayport Lakeland Lions Club, Lakeland, MN
Ithaca Lions Club, Ithaca, NY.
Get Involved or Learn More About Enchroma's Colour Accessibility Program
Email: accessibility@enchroma.com